Zygomatic Dental Implants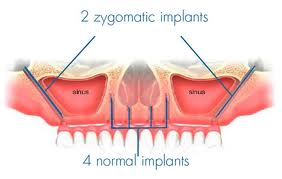 If you have been told that you are not a candidate for dental implants due to lack of bone in the upper jaw, or that you have too much bone loss, you can benefit from a revolutionary implant technique that utilises longer dental implants called zygomatic implants. We regularly treat patients who have been told that dental implants are not an option for them and that bone grafting will not work. If you are one of these individuals, give us a call and book a consultation to see what we can do for you.
Excellent Alternative to Bone Grafting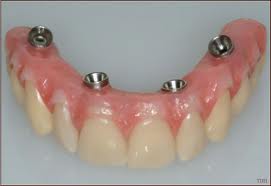 Here at Clifton Implant Clinic we use zygomatic implants when there is not enough bone for standard dental implants. Zygomatic implants can provide support for bridges or dentures in patients where there has been a substantial amount of bone lost from the upper jaw, and ordinary dental implants cannot be used on their own to support a prosthesis.
Zygomatic dental implants are longer than ordinary implants, and integrate with the very strong bulk of bone that forms the cheekbone. This means that zygomatic implants can be used as an alternative to complex bone grafting procedures, making it possible to carry out surgery in just one simple stage. This means that you will normally be able to leave the same day with a complete set of teeth.